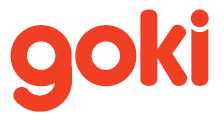 Ideal to learn how to juggle as the scarves float very slowly.
These scarves can also be used as sensory items for babies, but only under adult supervision.
Throw them in the air and let your baby watch them fall to the floor or use them to run over your baby's skin. This provides touch sensation and visual stimulation.
Measurements: 68cm x 68cm
Material: Nylon
Suitable for 48 months+, however can be used as a sensory item under adult supervision
SAFETY WARNING IF USED AS A SENSORY ITEM WITH BABIES
· These items are NOT toys and should only be used as sensory aids under adult supervision
· Babies/young children should not be left unsupervised with these items
· All items should be checked thoroughly before each use
· Do not put items in the mouth
· These items should be put out of reach when not in use
· Colours may run from scarves when wet and should be hand washed only
 · Although our products are of a high quality general wear and tear may occur over time and items should be discarded if they break or deteriorate